Customer Experience
Data Scientist
IT Administrator
IT Developer
Marketing & Sales
User Support
Customer Experience
Monitor, analyze, automate, alert & report to best serve Clients, 24×7.
Understand and improve Customer Experience. Lower Churn.
Support Customers in a new and creative way and increase retention.
Monitor & Analyze & Correlate 24×7, every customer interaction (phone, website, email, etc)..
Understand a Customer's interest by replaying his/her session browsing your eCommerce, website, etc. 
Understand whether a Customer request has been promptly addressed.
Identify up-sell opportunities. 
Be alerted when a Customer experiences issues.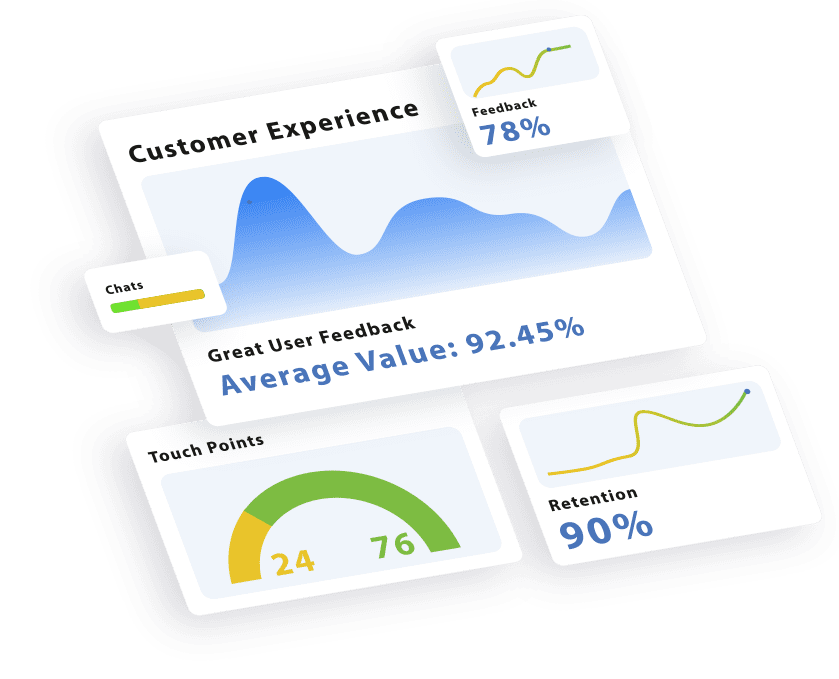 Data Scientist
IT Administrator
IT Developer
Marketing & Sales
User Support
The truth is in the pudding…or rather in our platform.
Germain UX & CRT never take no for an answer (and we are here to help @ no cost).
Meet us
info@germainapm.com I +1-415-946-4048)