Top Rated Insights, Alerts, & Automation Platform to Improve User Experience, real-time, 24x7
1) Smart Insights to improve User Experience 2) Best User Replay 3) Flexible Alerts & Automation 4) Any Stack 5) Very Customizable 6) All-hands-on-deck support 7) At a fraction of the cost – guaranteed (starting at $8/month).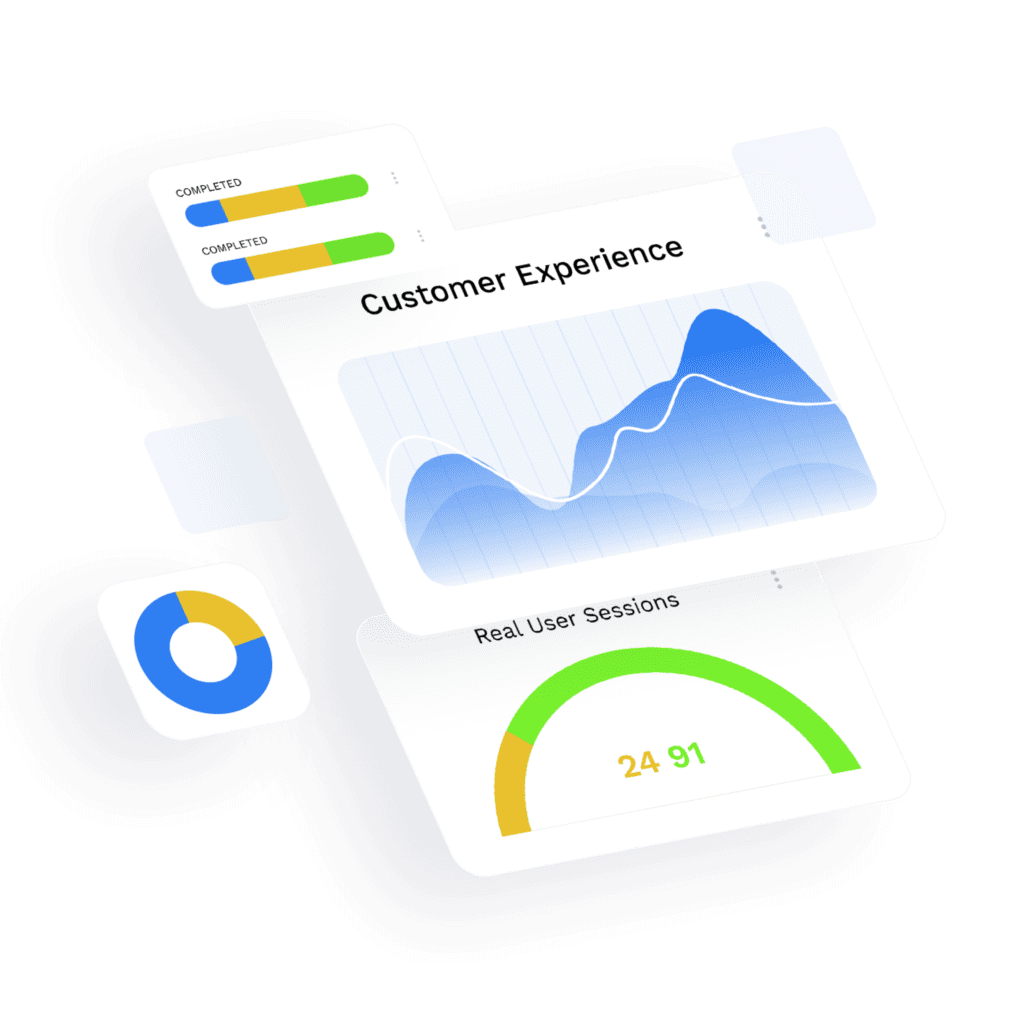 100% customer retention since 2014
These amazing clients are available for a call to share their experience
What Customers are saying
about Germain UX
"Thanks for being such a good partner. Germain has really really helped my organization and by extension the operations of our CX program."
"One of the best real user monitoring (RUM) software available"
"I am learning much more about Germain and WOW. These are a great tools. Very, very impressed.."
"Full stack insight and alerting for many applications"
"Thank you very much for providing excellent technology and service to our team."





"We have saved so much time and effort using Germain UX."
"Germain provides better tool experience and navigation performance"
Loss of business due to poor User Experience.
User interface design or technology issues may contribute to poor user experience. Germain UX identifies use cases and root-cause of issues down to the user click and scenario and technology (network request, code, sql, etc).
Ineffective Business Operations
Lack of training, poor organization, attrition (…) may contribute to ineffective business operations. Germain UX identifies main gaps and their root-cause, in real-time and 24×7.
Overloaded call center, lack of expertise, hard to find information on a website (…) may all contribute to low prospect conversion rate. Germain UX helps identify actionable insights.
Ineffective product or service, lack of support, hard-to-find online material…may all contribute to a poor customer experience and attrition. Germain UX identifies actionable insights around that, 24×7 and in real-time.
Germain solution allows you to: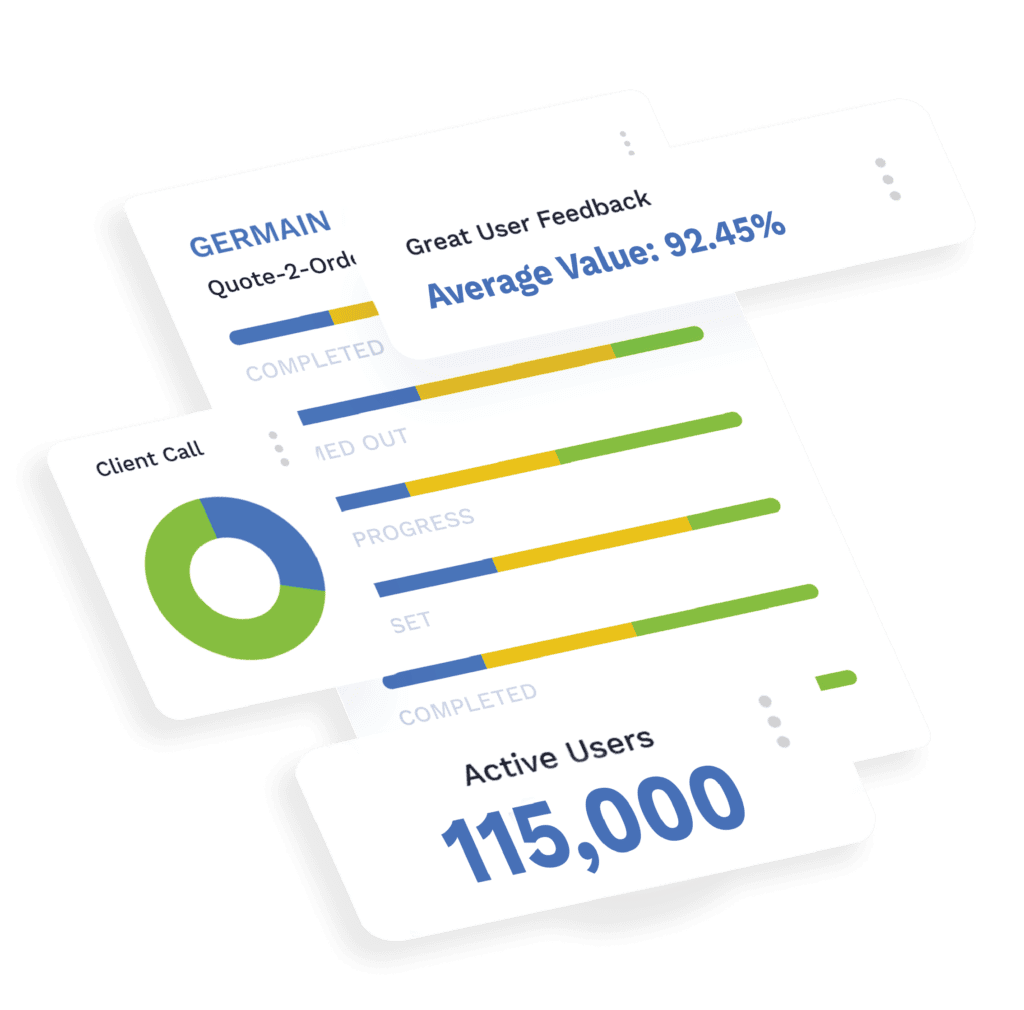 Proactively find insights, be alerted and apply solutions to improve User Experience, real-time, 24x7.
Real User Recording and Replay, Real-time, 24x7
Big effort optimizing UX? No stellar results? Does this sound familiar?
● User Replays missing parts of the User Experience (missing CSS updates, user actions, etc).
● Having to watch thousands of User Replays without knowing what causes the most trouble.
● No Business Impact at scale.
● No Actionable Insights.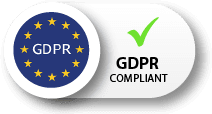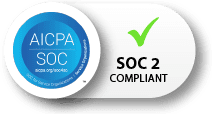 Germain UX records the whole User Experience with millisecond precision: ● Automatically identifies Critical Insights.
● Captures User Feedback in real-time.
● Provides Business Impact at scale.
● Enables 100% searchable Metadata and Business Data.
● Secures Sensitive Data as per GDPR requirements (e.g. data exclusion, anonymization, etc).



Request our Technical Analysis of 14 User Replay Tools Understand why many Replay Tools don't capture the whole User Experience i.e. your organization may be spending significant time solving UX issues, yet all that effort isn't significantly improving Adoption, Conversion or Retention!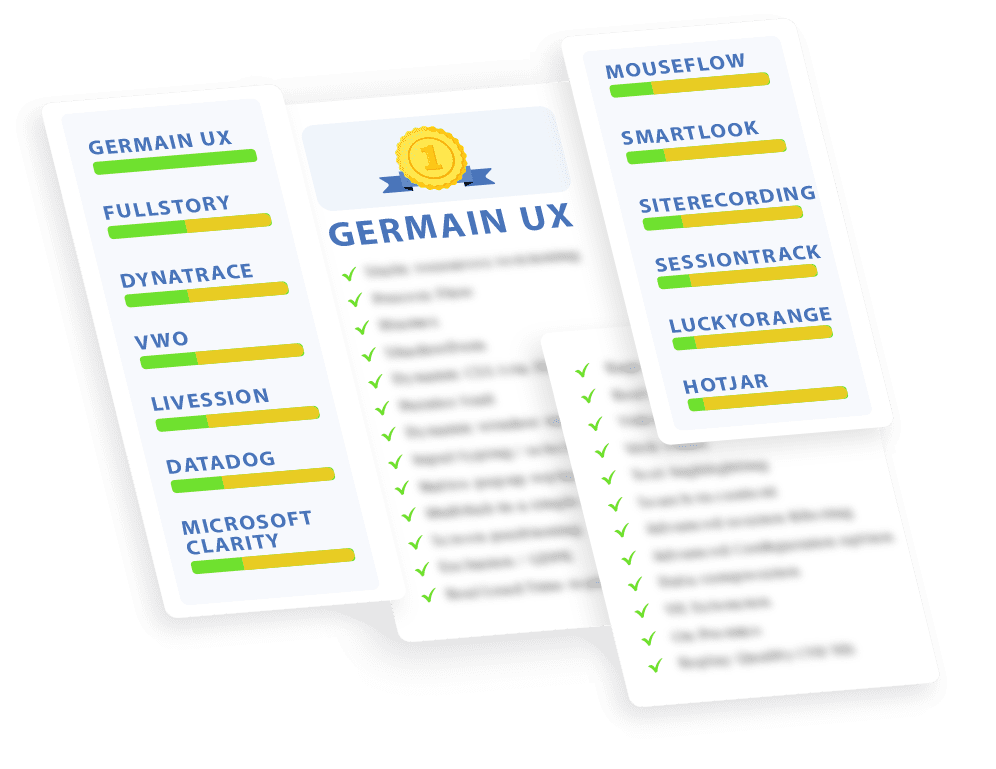 All-in-one Alert, Insights and Automation Platform Customizable to ever-changing needs
And other features required to effectively improve User Experience: ● Proactive Issue Detection and Alert.
● User Feedback captured in real-time.
● Workflow Insight.
● Technology Insight.
● Automatic Resolution.
● Customizable Analytics and Automation Platform to always best fit your needs as your organization scales.



#1
in "Leaders 2022" on GetApp
Your success @ fraction of the cost
Our Platform + our Support focused on your Journey